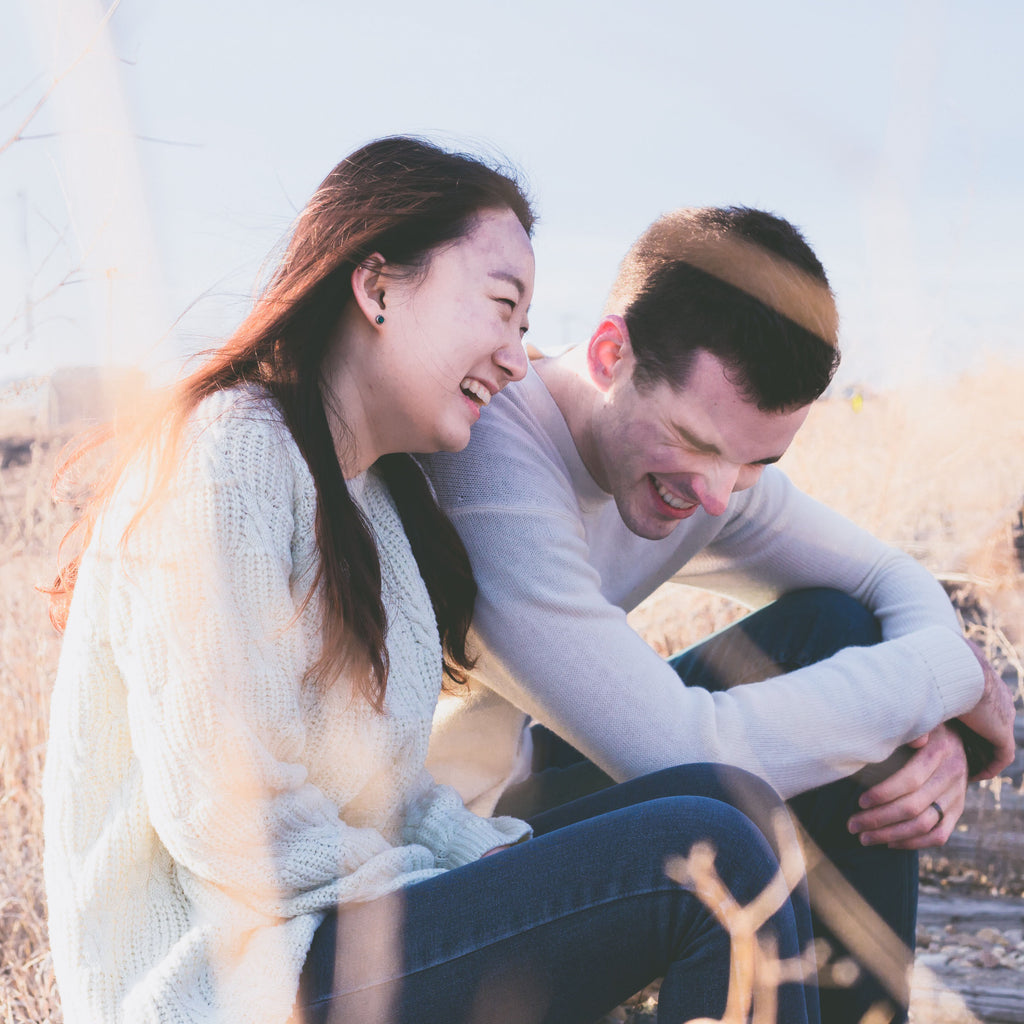 Aries (March 21st – April 19th)
If an Aries likes you, trust me, you'll know. Just look at how they act when they're with you in a group of people — if they look to you every time they speak and seem irritated when other people have your attention, they're definitely interested.
Taurus (April 20th – May 20th)
Tauruses are slow in showing their affection, but if they start to let you into their world, there's a good chance they like you. They'll show you silly videos, tell you about their nerdy hobbies and try to get you interested in all the things they like.
Gemini (May 21st – June 20th)
Geminis love flirting and mind games, which makes them hard to read. But when they start to talk about the future — whether that means introducing you to someone important to them or asking you to be their plus one to a wedding weeks in advance — they're not playing around anymore.
Cancer (June 21st – July 22nd)
Cancers are natural nurturers, so it's not always easy to tell if they like you or if they're just trying to help you. But if they come to you for advice or to ask for your opinion, it's a pretty good indication that they really like you — after all, it's not often that the Cancer is the one who asks for help
Leo (July 23rd – August 22nd)
Leos are pretty boisterous about their affections, so if you want to know if one is interested in you, just look at where they cast their spotlight. If they're constantly bringing you up to people (even right in front of you), they're definitely interested.
Virgo (August 23rd – September 22nd)
Virgos may seem closed off, but they're genuinely interested in getting to know the real you. If they ask you a lot of questions about the things you care about or ask your opinion on the things they're passionate about, they're probably trying to feel you out or impress you.
Libra (September 23rd – October 22nd)
Libras aren't always super obvious about their feelings, but just look closely at what they do. When it comes to relationships, they love the little things, so if they're bringing you ice cream when you're sad or saving the last of the french fries for you, you're probably pretty special to them.
Scorpio (October 23rd – November 21st)
When a Scorpio wants you, they want you, and they want you to want them right back. They'll text you all the time and tag you in things online, and even if the messages just seem friendly, they're trying to make sure they're always on your mind, just like you're always on theirs.
Sagittarius (November 22nd – December 21st )
Sagittarians don't beat around the bush. If you're special to them, they're going to tell you you're special to them. If they want to spend time with you, they're going to make time for you. Don't overanalyze their actions or wonder if they're playing mind games — if they're going out of their way for you, it's for a reason.
Capricorn: (December 22nd – January 19th)
Capricorn isn't the most romantic sign, and the people born under it aren't always good at showing their affections. But if a Capricorn likes you, they'll try to show it by acting interested about every aspect of your life. If they're asking about your family or what you did all day, they're definitely interested.
Aquarius: (January 20th – February 18th)
Aquarians like to be friends first, which can make them harder to read if you find yourself attracted to one of these quirky souls. But they're also romantics, so if they start doing things you're not used to them doing — buying you little presents, cooking you dinner, reading your favorite book — they're probably starting to fall for you.
Pisces (February 19th – March 20th)
A true Pisces can't hide their feelings for long. They try to play it off, but they're bound to give it away by the way they're interested in everything about you and how often they cancel plans for you. If you start to get the weird feeling that their art is about you, it probably is. 
(Callie Byrnes)